Residential Options
Spectrum Community Services, Inc. provides multiple residential options depending on the wants, dreams and needs of the individual.
Our homes are situated in local neighborhoods providing them a normal supportive home environment. They are integrated into local churches, employment & all aspects of the community.
For additional details on each option, select from the list below.
In addition to these residential options, we also offer additional programs including: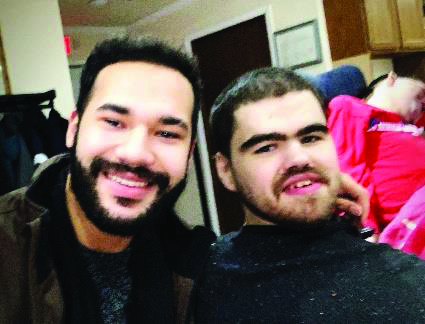 SPOTLIGHT
MEET MICHAEL
Michael came to Spectrum Community Services-CMP from White Haven center in 2007 and it's been quite a ride ever since. The easy-going, Pokémon loving Michael we all know and love has not always been this way; it took a lot of hard work and dedication from Michael and his team. When Michael first came to CMP, he was on 48 units of insulin throughout the day. Now he is only on 12 units! Additionally, he has lost over 100 pounds by making healthier food choices such as kale, fish, spinach, and broccoli. Michael used to eat all his meals slouched down using only a spoon but has since learned to use other utensils appropriate for the meal he is eating. Michael now chooses to go out into the community and engage with his peers. Through the change in behaviors in all aspects of Michael's life, he is a much healthier and happier individual!